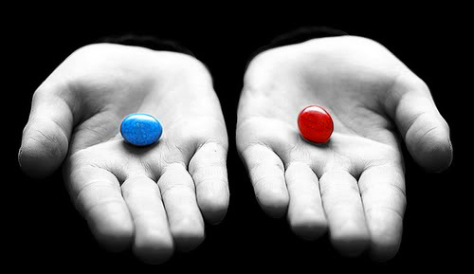 When you have to choose which technology to adopt in your company and you don't want to make a bad investment, doubts begin to take control and it seems that you are no longer able to think with your common sense.
The typical question that troubles most people is:
SHOULD I BUY THE MULTICENTER OR A SERIES
OF MACHINING CENTRES?
As in all situations there are pros and cons, indeed the right answer is: "IT DEPENDS…"
If you were expecting a clear response in favour of the MULTICENTER, this is not the case. Even if I am a TRUE FAN of this technology, honestly speaking it is not always the best and now I will explain you why:
Let's start by analysing why THE MACHINING CENTRE can be better value for money.
First you have to analyse the annual quantity to be produced to see if a machining centre will suffice: if so, you've already found your ideal machine and the die is cast.
If not, how many single-spindle machines do you need to meet your production needs?
The first surprises between MULTICENTER and machining centres start here.
The most produced MULTICENTER is the 3SPINDLE model: this machine is produced in series, therefore one of our STANDARD models for over 10 years and is now in its third version – renewed with technical improvements, but still retaining the basic concept.
The first surprise is that the MULTICENTER 3SPINDLE produces more than 3 machining centres with a pallet changer, and more than 4 machining centres without a pallet changer. Indeed, here are the proportions:
MULTICENTER 3SPINDLE = 3, 4 HORIZONTAL
CENTRES WITH PALLET CHANGER
MULTICENTER 3SPINDLE  = 4, 2 VERTICAL CENTRES
WITHOUT PALLET CHANGER
Let's start from the first scenario: but why would the MULTICENTER produce more than 3 machining centres with a pallet changer?
The answer is quite simple. With the same machine, therefore ISO40 machines, the tool change performance (1.4 sec) and especially by comparing the pallet change (only 2.2 sec) with machining centres of the same size, the MULTICENTER has less downtime and thus in one year of production it is more productive than 3 machining centres.
If we then compare the second solution, i.e. machining centres without a pallet changer, here the replacement is even more favourable to the MULTICENTER, because the workpiece change becomes part of the workpiece cycle time, while on the MULTICENTER the workpiece change is masked by having a station dedicated to this operation.
DOES THE MULTICENTER REALLY HAVE THE
NUMBERS IN ITS FAVOUR?
The numbers in its favour in terms of performance as a whole, i.e. the cost per part that derives from examining the TCO (Total Cost of Ownership), which will require an evaluation of the total cost of ownership of the machinery in terms of:
TOTAL ENERGY REQUIRED TO PRODUCE YOUR AMOUNTS
SPACE OCCUPIED IN THE COMPANY
NUMBER OF STAFF NEEDED FOR PRODUCTION
NUMBER OF STAFF NEEDED FOR PRODUCTION CHANGE
EQUIPMENT COSTS
AMOUNT OF EQUIPMENT NEEDED
EQUIPMENT MAINTENANCE COSTS OVER TIME
AUTOMATION COSTS
PRODUCTION CHANGE SPEED
PRODUCTION CYCLE TIME
These are the first 10 points you have to consider, by making a comparison between the MULTICENTER 3SPINDLE ISO40 and MACHINING CENTRES, always in line with ISO40.
Because a few years ago it struck me that the MULTICENTER was being compared on paper with machining centres of a much lower standard, or rather, a smaller size – that is, with ISO30 machining centres where the customer does not take into account, for example, that the processing data must be lowered from 30% to 40% considering the light structure of these machines and the very low spindle power, suitable to that type of machine.
In general all machining centres have an OPEN structure, not a CLOSED one like the MULTICENTER, which allows a rigidity of the machine equivalent to a ISO50 machining centre.
Here is a real case where the MULTICENTER 3SPINDLE replaced a ISO50 machining centre.
THE MULTICENTER ISO40 REPLACED A ISO50 MACHINING
CENTRE THANKS TO ITS CLOSED STRUCTURE!
HERE IS THE EXPERIENCE OF KIMRAY…
Kimray is a private stock company that produces a wide range of pumps and control valves for the oil industry. These components vary from 1″ to more than 36″ and are made of both steel and iron. The overall volume of components produced by Kimray has almost doubled in recent years.
Most of their production increases is related to components belonging to the smaller range, with precision finishing requirements. This is the product range on which Kimray has focused its efforts in order to increase its processing capacity.
In Kimray's case, the wide range of products from the catalogue, the ever increasing volumes and the "just-in-time" company philosophy required a processing cell with high PRODUCTIVITY and HIGH FLEXIBILITY, as well as great accuracy in complying with their demanding quality requirements.
THE INTEREST IN THE MULTICENTER
After a complete and careful survey of the machine tools available on the market, Kimray found that the MULTICENTER was particularly interesting. The MULTICENTER is a machine equipped with three four-axis processing modules, each one with excellent tool storage capacity and a central rotating table which works as a pallet changer.
In addition to being a very fast machine (typically comparable to the yield of more than 3 horizontal machining centres), the Multicenter is designed to process challenging materials.
One of the unique features that attracted the attention of Kimray is the ability to quickly re-equip the machine for small lots avoiding warehousing and quickly producing market requirements (TIME TO MARKET) i.e. the time that passes from the customer order to the shipping of the goods to the customer without having to warehouse.
Thanks to this method, with lots of 500, 1,000, 2,500 or 5,000 pieces, Kimray can benefit from the low costs offered by this machine, without adding long set-up times and costs for tools.
The fact that the FANUC/SIEMENS-controlled MULTICENTER is a standard product for PORTA SOLUTIONS is highly appreciated by Kimray.
PRODUCTION RESULTS
Seven months after the machine was installed, Kimray discovered that, thanks to the MULTICENTER, it was able to produce much larger quantities compared to those estimated at the time of purchase and also compared to the forecasts that justified the purchase of the MULTICENTER.
Based on the universal tool concept, the cycle time turned out to be up to eight times faster compared to the cycle time obtained through traditional machining centres.
At the same time, the set-up is simple and fast. The component change times are fast and even the initial machine set-up for a new component, including complex ones, is carried out faster.
THIS MACHINE IS ABLE TO PRODUCE AT MUCH FASTER RATES COMPARED TO
COMMON MACHINING CENTRES.
Indeed, this high-efficiency machine tool has allowed Kimray to do work that was previously outsourced internally, thus achieving better process control and also managing to handle smaller lots in favour of reduced stock on hand.
Therefore, the MULTICENTER has met and exceeded Kimray's expectations, and has become an important piece of equipment for the company in terms of continuing to offer high-quality and competitive products in terms of price.
HERE IS CONCRETE AND REAL DATA
Steel high pressure valve 2 INCH CONICAL – before it was 306 seconds on a horizontal machining
centre ISO50 50HP – now just 156 seconds with
the MULTICENTER 3SPINDLE ISO40!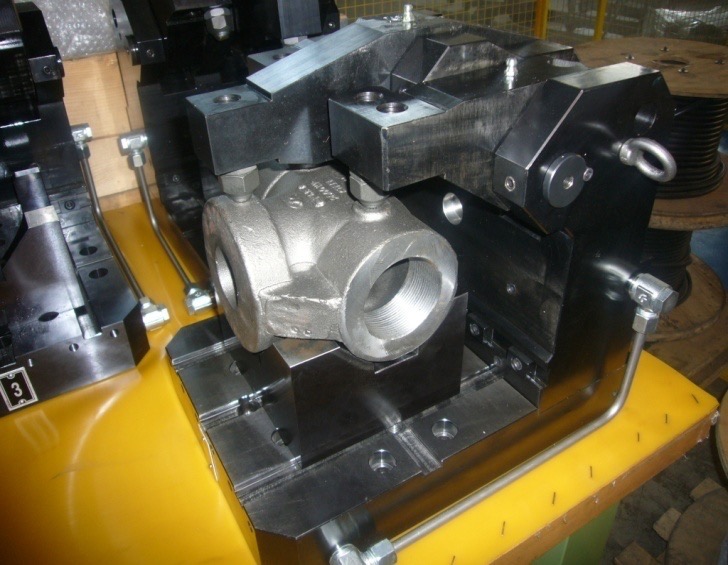 Cast iron thermostat lid in just 46 seconds.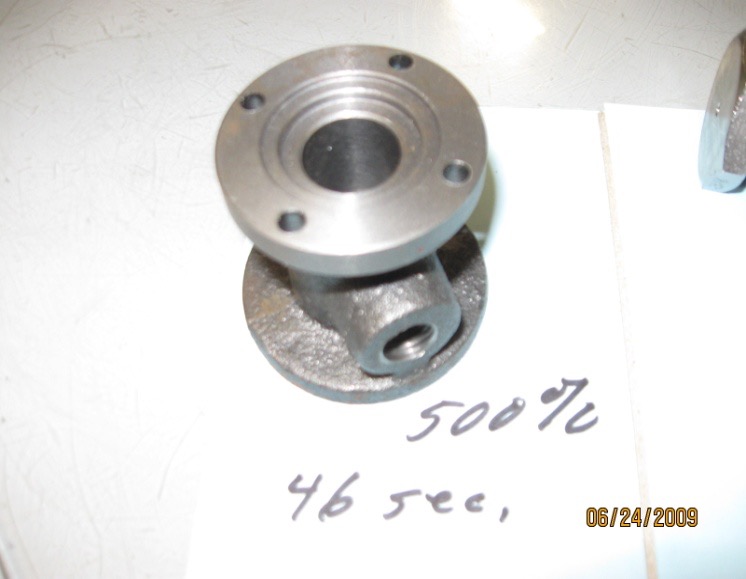 Cast iron thermostat lid – before it took 414 seconds – now just 46 seconds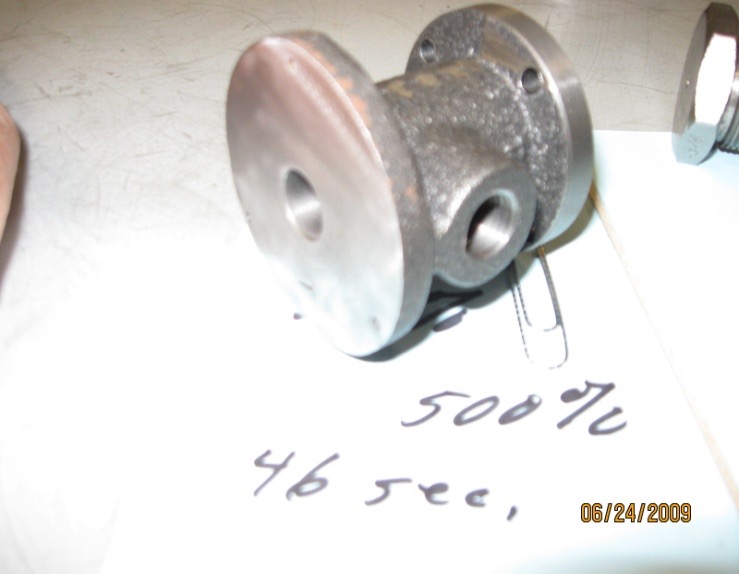 Malleable cast iron lid – before it took 330 seconds – now just 72 seconds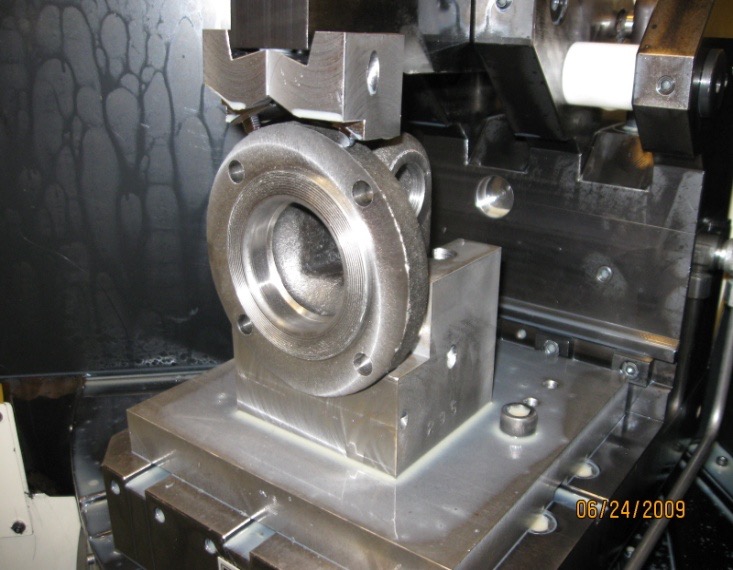 AS YOU CAN SEE THE MULTICENTER IS VERY
RIGOROUS IN OBTAINING CUTTING DATA
AND AMAZING TOOL SERVICE LIFE!
Now try to imagine a comparison between MULTICENTER ISO40 and machining centres ISO30…
As said, the cutting data with lightweight ISO30 machines should actually be lowered from 30% to 40% less.
Vibrations are always around the corner and reduce the service life of the tool and the machine tool.
Although the trend of modern society is to use disposable items, the MULTICENTER was designed and built to last. A machine service life that easily reaches 30 years, while the ISO 30 machines on the market hardly last 10 years, 1/3 less.
WHY NOT CHOOSE THE MULTICENTER
As we said before, the MULTICENTER is not a tool machine for all seasons, it has a very specific application and market segment that is forever expanding, which however can still not replace certain segments.
Here is a quick list of reasons why the MULTICENTER is not suitable for you:
IF A MACHINING CENTRE IS ENOUGH TO PRODUCE YOUR AMOUNTS
IF YOU MAKE FEW CHANGES AND USE THE MACHINE FOR ONE PURPOSE
IF YOU WORK TO STOCK UP AND NOT "JUST IN TIME"
IF YOUR COMPONENTS EXCEED A CUBE OF 250mm
IF YOU HAVE A SHORT TERM PROJECT – 12/24 MONTHS – AND THEN YOU NO LONGER REQUIRE THE MACHINERY
IF YOU ONLY HAVE A FEW CODES TO PRODUCE, THEREFORE NOT A LOT OF EQUIPMENT
IF THE OCCUPIED AREA IS NOT A PROBLEM
If, however, you analyse the TCO (Total Cost of Ownership) or the total operating cost (investment, energy, maintenance, area occupied space, labour, etc.) which then determines the cost per part under certain conditions such as: quantities to be produced in small / medium lots without using stock and the TIME TO MARKET date (time needed to produce the required pieces), then we recommend you carry out a detailed analysis of the MULTICENTER.
I am always available to support you in integrating this FLEXIBLE PRODUCTION system into your company.
If you want to know more about it, get a copy of my book ""FLEXIBLE PRODUCTION" here below:
THE FIRST BOOK ON FLEXIBLE PRODUCTION
OTHERWISE IF YOU ARE READY TO SUBMIT
YOUR REQUESTS TO ME, REPLY BY ENTERING YOUR
EMAIL HERE BELOW, SO THAT I CAN
CONTACT YOU TO FIX AN APPOINTMENT!
AND REMEMBER…
IT IS NOT THE STRONGEST OF THE SPECIES THAT SURVIVES,
BUT THE MOST ADAPTABLE!
ENTER YOUR EMAIL HERE BELOW AND
REQUEST AN APPOINTMENT NOW:
See you soon!
Maurizio Porta
Expert in Flexible Production