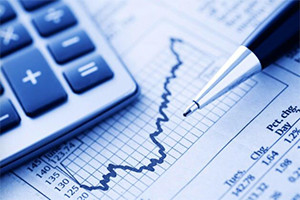 Nowadays, purchasing a tool machine is anything but easy. I am sure that if you have ever been involved in this situation in any way, the memories you associate with the supplier selection phase do not bring back feelings of PEACE OF MIND and TRANQUILLITY, but quite the opposite.
For production machinery of a certain range (not the simple lathe or mill), where the value of the investments is high, the decision maker for the purchase is sure to feel high levels of stress.
When the management assigns a person or group the task of choosing a supplier, at that precise moment they place a very heavy load on the shoulders of that person or group which, on a psychological level, is certainly significant. This is a great burden.

WHAT HAPPENS TODAY IF YOU MAKE THE WRONG INVESTMENT
First of all, different parties usually end up paying the consequences of a wrong investment, and no one is benefited; here is a list of the parties involved:
The company that purchased the machinery
The personnel who chose the machinery
So, there are two parties involved, but let's go in order and see what happens to each one.
The company that makes the wrong investment is obviously the first to be damaged; purchasing equipment means spending money, so, if a "wrong" investment has clearly been made, there will be no expected results hence the investment will not pay for itself, leading to a huge economic loss.
…THIS WILL RESULT IN YOUR COMPANY LOSING A CUSTOMER,
AND NOT ONLY …
In addition, the end customers are likely to suffer the consequences of this mistake, which, at best, results in losing the customer or, at worst, the dissatisfied customer spreads the word on the market, which is sure to cause further problems and to lose potential sales; moreover, nowadays….
THE CUSTOMER CHARGES YOU THE DAMAGES!
We all know how difficult it is to find new customers today, in a market that is shrinking; gaining their trust step by step, with an effort that is repaid in continuing to do business with the customer. Well, all this can be DESTROYED in a flash by a wrong investment that fails to meet the customer's requests.
THE INDIVIDUALS WHO SELECTED THE SUPPLIER OF THE SYSTEM ALSO SUFFER SERIOUS CONSEQUENCES!
By further analysing the situation, we can see that the people who chose the supplier will also feel the consequences. In fact, once the fact that a wrong investment was made becomes clear, these individuals are under two kinds of pressure: professional and personal.  On the professional level, no one would ever want to experience that on a given date they made a terrible investment at the company where they worked, a mistake which perhaps even determined the company's fate.
UNFORTUNATELY, I AM FAMILIAR WITH THESE SITUATIONS… AND I AM SURE YOU ARE TOO!
Relationships between colleagues may deteriorate since they see their future at risk because of the investment flop, and see the person who decided on that investment as the cause of their possible future problems. On a personal level, even if one changes company or even sector, certainly deep down there is always that scar which during times of great stress or tension may begin to itch, thus hindering one's work and creating a sort of anxiety that may in turn cause other professional mistakes to be made in the future. Today, making a wrong investment can be truly catastrophic for both the company and for the person who chose the supplier.
SO WHAT EXACTLY CAN ONE DO IN ORDER TO AVOID ALL THIS?
FIVE STEPS BEFORE YOU INVEST IN MACHINE TOOLS
1) STUDYING THE PART CLAMPING SYSTEM. Today, as the parts to be produced are increasingly complicated and the tolerances are narrower and narrower, the method used to clamp the part to be produced is actually a VERY CRITICAL aspect,  consequently it has to examined in depth as underestimating it may determine whether the investment is right or wrong.
2) STUDYING THE WORK CYCLE. This phase is needed to decide how many tools are needed in order to process the piece, complying with all the set tolerances, roughing, finishing, etc. This phase allows the customer and the supplier to clarify and agree upon
3) STUDYING OF THE CYCLE EXECUTION TIME:  This phase represents the third important step, because it is the right cycle time (time needed to make a complete piece) that allows the investment to pay for itself. However, the opposite is also true: with the wrong cycle time, the investment does not pay for itself and the catastrophe begins.
4) COST PER PIECE. This step is crucial, with its variable data and fixed data, such as:
Work days
Investment years
Plant yield
Operators needed to run the plant
Hourly labour cost
Estimated cost for annual maintenance
Plant write-up coefficient (Inflation)
Plant write-down coefficient
Cost of equipment
Cost of tools
Plant installed power
Power utilisation factor
Cost of electricity
Plant cost
Hourly production
From this huge mass of INPUT data, we can define the cost per piece because, by entering it in a specific formula, we obtain OUTPUT data that tells us the value of each one of the items listed here below in cents of a euro:
Plant depreciation rate
Plant maintenance cost
Labour cost
Equipment cost
Tools cost
Electricity cost
By adding up each singe cost, we obtain the cost per piece, in other words the processing cost, if and only if…
5) EVALUATION OF PRODUCTION LOTS: Many companies stop at step 4. In fact, this made sense in the past: producing as much as possible at a hectic pace. Nowadays, the step that determines the COST PER PIECE is no longer enough, since there are fewer and fewer large lots, consequently the problems with producing as in the past are:
VALUE OF STOCK ON HAND TOO HIGH
WRONG SALES FORECASTS OR SCHEDULES/PROMISES NOT FOLLOWED OR KEPT BY CUSTOMERS
ANY CHANGES TO THE PIECE WOULD BE EXTREMELY EXPENSIVE SINCE THE PIECE HAS ALREADY BEEN PRODUCED
REDUCED COMPANY LIQUIDITY DUE TO THE HIGH STOCK VALUE
VERY SLOW TOOLING TIMES AND POOR FLEXIBILITY FOR NEW PRODUCTS
So, as you can see, the COST PER PIECE is no longer enough. A company MUST NOT simply produce as fast as possible, as another variable needs to be introduced: item 5 "EVALUATION OF PRODUCTION LOTS", which is nothing but what the market requests. In the past, the market always asked for better and better quality and for lower and lower costs per piece. In fact, in the world of machine tools the TRANSFER has been extremely successful since it was able to meet these two requests. Nowadays, the market has changed. Today's market is increasingly asking for:
QUICK DELIVERIES
THE POSSIBILITY TO KEEP THE SAME ANNUAL VOLUMES BUT WITH SMALLER AND SMALLER LOTS
LAST-MINUTE CHANGES
CHANGES DURING PRODUCTION
BURR-FREE PIECES
FAST RE-TOOLING
SMALLER AND SMALLER LOTS
MORE AND MORE COMPLEX COMPONENTS
With the type of requests listed above, it is easy to understand that the COST PER PIECE alone no longer meets the requests; of course it is a useful piece of information, but it has to be supplemented by the other aforementioned variables.
THIS 5-STEP SYSTEM PROVIDES US WITH A RELIABLE METHOD FOR MAKING CONFIDENT DECISIONS
Therefore, you can understand how I can help you to SERIOUSLY analyse your situation, make a technical proposal using real numbers and put you in the condition of choosing the right system that YOUR COMPANY needs, which may not even be my system!
If, after this verification of the "FIVE STEPS BEFORE YOU PURCHASE A MACHINE TOOL, the right solution falls within the production range of my machine tools, as I guarantee I can already tell you that I am able to offer you the following formula:
SATISFIED OR YOUR MONEY BACK
Yes, that's right. If the PROPOSED system does not fully convince you in terms of PERFORMANCE (perhaps you have been swindled in the past), then I can replay that, as a GUARANTEE, we tie the sales contract to the "SATISFIED OR YOUR MONEY BACK" formula, so that you will not have to
accept the machine or be charged any other costs. In other words, if we do not achieve that which was promised, it will cost you:
0,00 Euro  
(ZERO EURO/ZERO DOLLARS)
If you want a commercial offer for my product so that you can tell me that another product costs less… thanks but I already knew that. I could even tell you myself which products cost less without wasting any more precious time, yours and mine. If you are looking to pay as little as possible, today you can purchase new machine tools for € 20,000. Needless to say, you are not purchasing the same thing, but this is not important to a group of potential customers. In case you happen to be one of them:
I REFUSE TO MAKE YOU AN OFFER AS WE WOULD BOTH BE WASTING OUR TIME!
Please do not read beyond this section. Simply close the book because here and with me, you will never find solutions at a price of € 20,000. That being said, I have just shown you how to SERIOUSLY evaluate an investment in 5 BASIC STEPS, taking into account all the right variables that, at present, are needed on a very competitive market. So, if you are still reading this, it means that you have understood how to operate according to METHOD, you can make a decision with full piece of mind, basing yourself on mathematical data and not just on gut feelings.
My GUARANTEE is that, through this METHOD, I will be right beside you step by step during all 5 phases in order to provide you with a complete picture of your current situation. This METHOD is a guarantee for NOT MAKING WRONG investments, instead making the right choices, backed up by numbers and not feelings, even if this results in the decision to not purchase one of the products made by PORTA SOLUTIONS.
WHAT CAN HAPPEN TO YOUR COMPANY IF YOU DECIDE NOT TO GO THROUGH THE 5 STEPS PRIOR TO INVESTING?
Seriously, take 10 minutes of your time and write below your honest answer. Then copy it on a piece of paper or on a Post-it and keep it in full sight on your desk. If every time your eyes fall on the piece of paper or Post-it and you read what YOU yourself wrote down, you experience a feeling of DISCOMFORT or UNEASE, then take charge of the situation.  Be responsible and go through the 5 steps!
NOW I GAVE YOU ALL THE MEANS TO DECIDE IN FULL LIBERTY…
… YOU DON'T HAVE EXPLANATIONS ANYMORE!
AS YOU SEE THE JOB WE DEVELOP IS A GUARANTEE ON THE RESULT!
Write here your mail to start together with the FIVE STEPS!
Maurizio Porta
Expert in Flexible Production