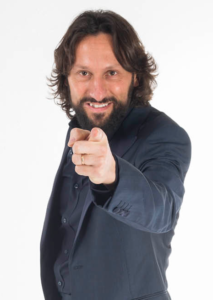 Hi!
I wrote this Blog on Flexible Production to share useful concepts and ideas with people who are in some way associated with the world of machining pieces to specifications through the removal of chips. The aim is to provide support and stimulus to help these people deal with new challenges.
SINCE 2008, EVERYTHING HAS CHANGED IN THE WORLD OF PRODUCTION, AND ELSEWHERE.
Many companies have been forced to come up with new ways to stay competitive, and there are many cases where company owners simply gave up in the face of horrendous market situations.
Typically, Asian countries, China in particular, attack the sector with aggressive, almost cut-throat prices. This is possible thanks to a combination of cheap labour and government aid, operating a scorched earth policy to combat Italy's long-established companies that had been working for years in the sectors of the production of custom-made components.
To hold on to the market shares they had earned through years of hard work, this entirely new market dynamic forced these long-standing companies to take a short-cut and react with the fastest, but also most dangerous response: cutting prices and thus sacrificing profit margin or even selling below cost.
This strategy inevitably hit the finances of the companies hard, translating into a social problem, with many companies being forced to lay people off or, in the worst cases, go out of business.
We have been a manufacturer of high-productivity systems from 1958, when my father first embarked on this adventure. Over the course of those 50+ years I was able to ascertain that there has been an increasingly frantic race to produce systems that are more and more powerful, increasingly fast, and where the key performance figure was the hourly production of components.  Each new machine tool model was praised as it increased the hourly production more and more.
HOW IS IT POSSIBLE TO BE COMPETITIVE AGAIN IN THIS DAY AND AGE AFTER THE ASIAN TIGERS HAVE MERCILESSLY LAUNCHED THEIR ATTACK?
I certainly don't intend to convince you that optimism can overcome all difficulties; it is not enough to take a course on motivation to get galvanised and then hope for the best. If you are operating in this sector, you will surely understand that in the case of a brass fitting for garden applications, for example, where quality and application are truly basic, it will be quite difficult to successfully produce this item in Europe and beat the Chinese competition.
At the same time, a vast majority of other products can be made by adopting an approach that is different from the usual approach in place for years. The new challenge is to produce only what you sell, and not to produce for the warehouse.
This makes it possible to reduce the value of the stock on hand and of all costs associated with it. Only producing what you sell is, in and of itself, an idea that sounds good to many people,but it must be undertaken with the right tools.  Quickly meeting the customers' needs with medium-sized lots, in other words from 500 to 5000 pieces, is a race that the Chinese simply cannot win!
That being said, this book aims to help you examine all the issues associated with production or, better yet, Flexible Production. In fact, this is the concept from which my work takes its name.
As of today, you can concentrate on understanding different ways of being competitive in the world of manufacturing, without pulling your hair out due to the sale price that Asian countries are ruthlessly imposing on you.
Now, relax, seat back, buckle up and and next week I will send you an interesting article to start with…
Enjoy